Chris' CV
Academic papers
at AEJMC 2005
What students say
Here are student comments from their evaluation of Journalism 304, the dreaded research methods class, taught to University of South Carolina undergraduates in the spring of 2002. Plenty of students have rated their professor.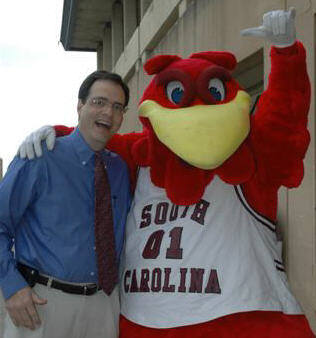 Cocky is a former student.
---
Teaching a class in Africa
A chance to visit Senegal in November 2007 required missing a lecture of JOUR 201, USC's "Survey of Mass Communication" class. Here's how my students learned about television.

Contact Chris at
chrisrob@chrisrob.com.