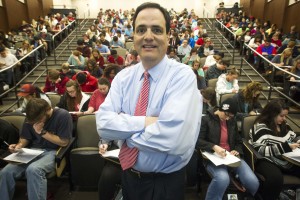 Dr. Chris Roberts is an associate professor in the Department of Journalism and Creative Media at the University of Alabama.
He earned his undergraduate and master's degrees at Alabama in the late 1980s, and he worked at newspapers in Alabama and South Carolina before earning his doctoral degree at the University of South Carolina in 2007.
At Alabama, Dr. Roberts is head of the department's graduate studies, chairman of the Media Planning Board for the Office of Student Media, and serves on numerous committees.